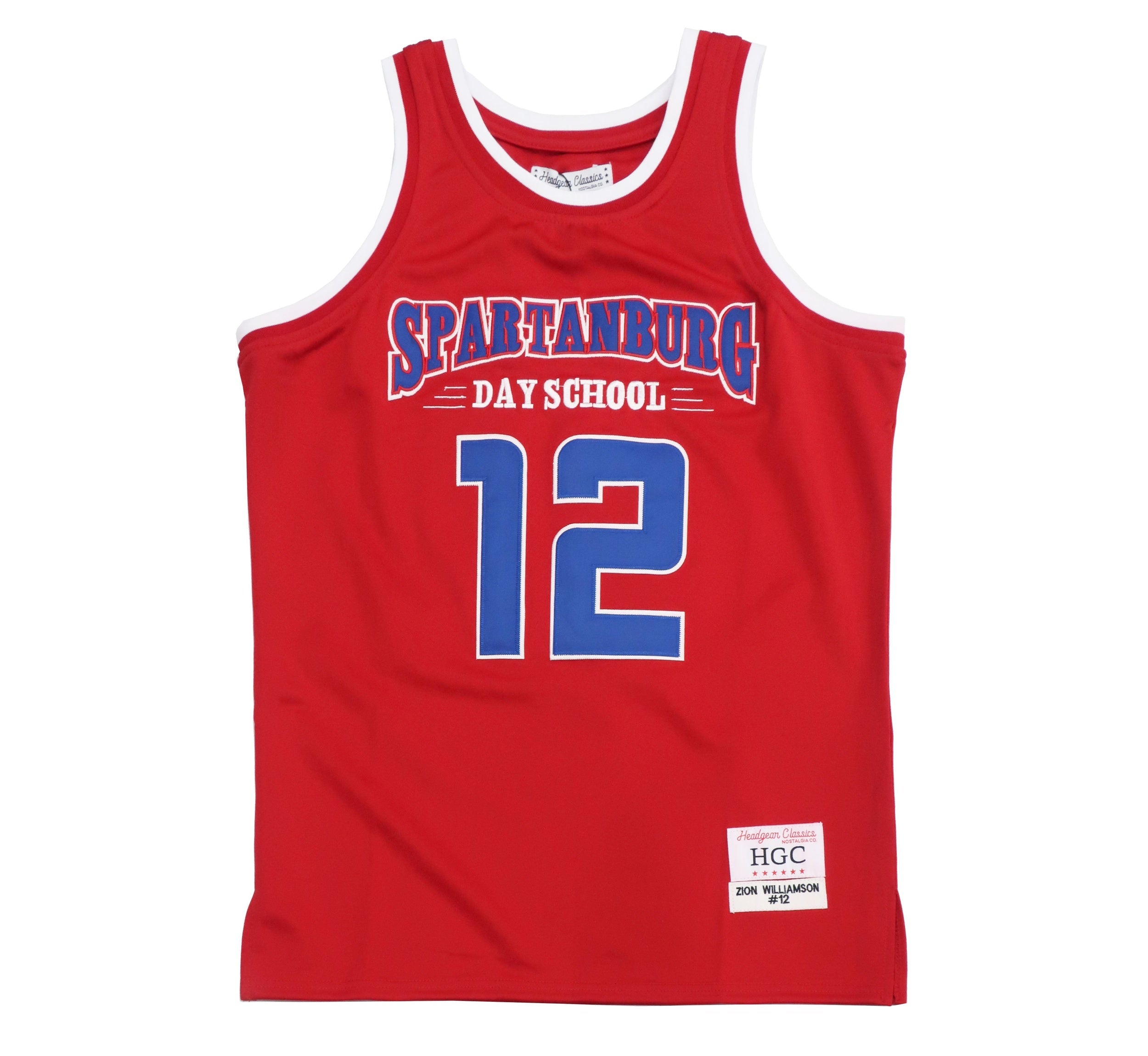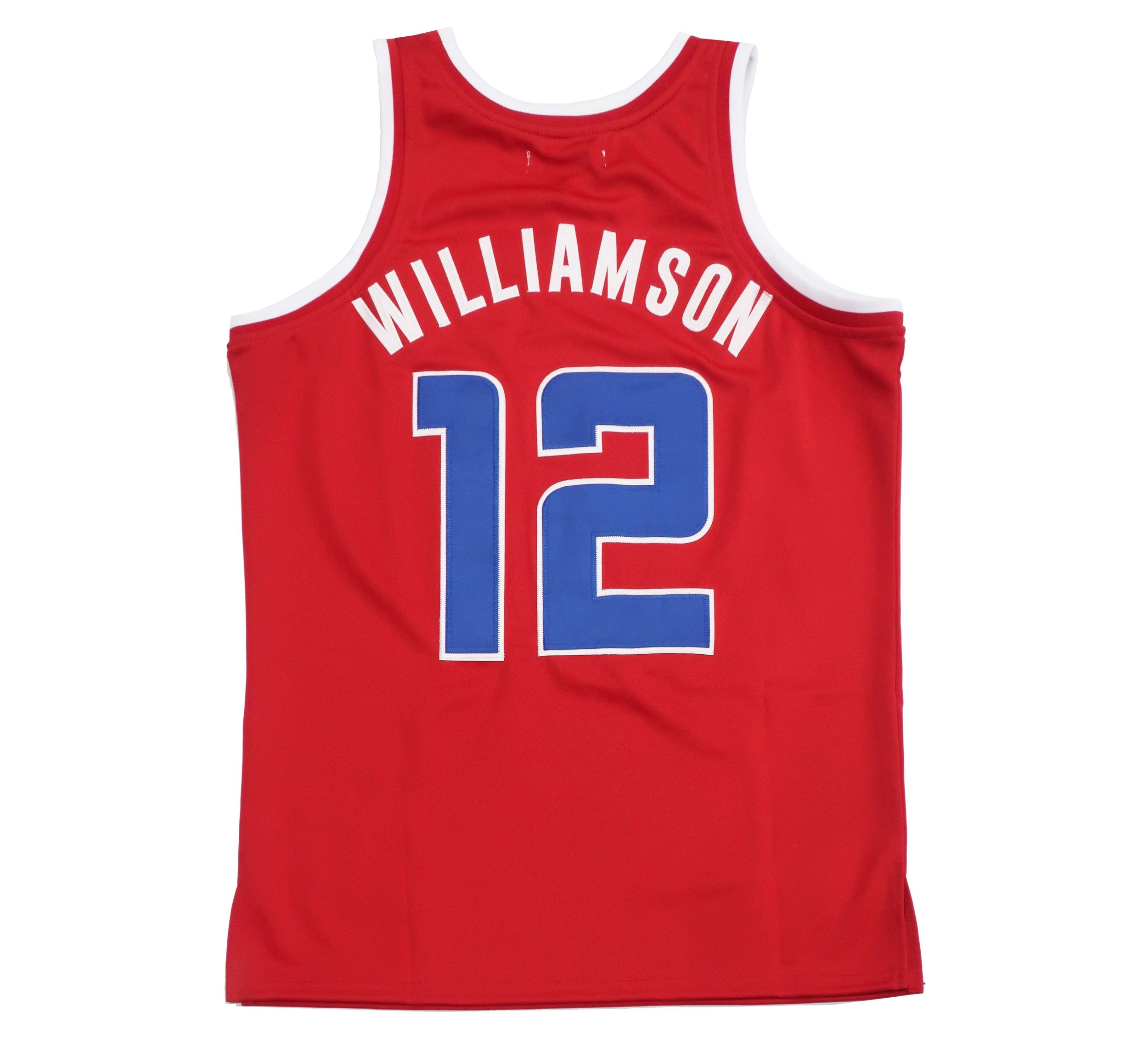 HGA074-BBJ-50
SIZE:  4XL, 5XL, 6XL, 7XL
DESCRIPTION:

J1-1-1
ZION WILLIAMSON ALT. HS BASKETBALL JERSEY
Embroidered Names And Numbers in Premium Tackle Twill
Mesh Fabric Quality Construction. All clothing is made from Polyester 100%
All apparel is handmade and cut and sewn with superior materials
Our brand of athletic wear will fit you true to your size in U.S. sizing
Presented and sold to by Headgear Classics Nostalgia Co.