ADIDAS SKATEBOARDING SAMBA ADV SKATE SHOES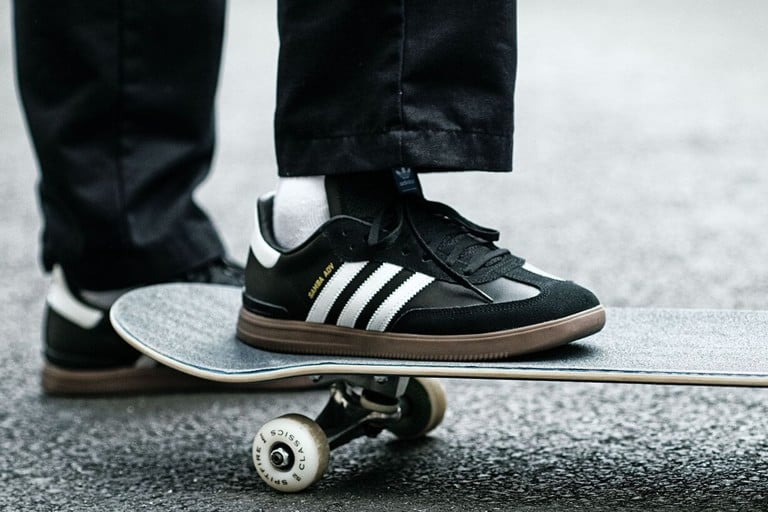 If you skate or play soccer, you've probably owned a pair of Adidas Sambas. The iconic indoor soccer shoe has always been loved by skaters for its flexible construction that molds to the shape of your feet. When you think about it, soccer players are after almost all the same things in their footwear: snug fit, natural flexibility, heel support, dependable grip, and lasting durability. It's no surprise that many people still skate the classic Samba, so Adidas has finally revamped the original with functional features that skaters have grown to expect from modern skate shoes.
The Samba ADV's classic gum sole features a skate specific tread pattern for better grip, a breathable mesh tongue with mesh centering straps for comfort, and a molded heel clip for increased support and stability. The low profile cupsole construction offers an excellent balance of impact protection and board feel. We've already been skating them and are hyped on the classic look and modern technology with all around skate-ability. Look for our full wear test review, coming soon.