Steal Deal will be attending all of the following shows. Make sure you come out and see us for our crazy below-wholesale prices!
One of our reps will be glad to take care of you.
See you there!!
MAA SHOW
wwww.maashow.com
THE GRAYCLIFF
122 MOONACHIE AVE
MOONACHIE, NJ 07074
January 25-26
Contact:
Ph. 201-460-0700
Fax. 201maashownj@gmail.com
maashownj@gmail.com
Alex Moon
Ph. 201-655-3716
alexmoon6@yahoo.co.kr
---
THE COBB SHOW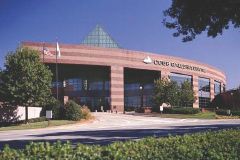 www.cobbtradeshow.com
Cobb Galleria Center
Two Galleria Parkway
Atlanta, GA 30009
NEXT SHOW: JANUARY 8-9 2017
Booth 228
EMAIL
Mary Smith: thecobbshow@aol.com
PHONE
Mary Smith: 470-270-3720
Registration opens at 8:00am. No pre-registration. Retailers will be permitted to enter the exhibition hall beginning at 8:00am.
---
The MEGA SHOW
Next Show: January 17-19
CHICAGO NILES SHOW!
7730 N Milwaukee Ave
NILES, IL 60714
Phone : 312.256.7477
---

FEBRUARY 2017
Booth 808
Show Dates:
FEBRUARY 19-22, 2017
Off Price Specialist Show
www.offpriceshow.com
Sands Expo and Convention Center
Halls A & B
201 Sands Ave
Las Vegas, Nevada
---
NEW YORK OFF PRICE SHOW
May 2-3, 2017
BOOTH# SIDE ROOM
Gotham Hall
1356 Broadway @ 36th Street
New York
---
MARCH-19-22, 2017 Las Vegas, Nevada | Las Vegas Convention Center
ASD Market
CENTRAL HALL 4365
---
SHOW SCHEDULE
| | | | | | | | | | | | | |
| --- | --- | --- | --- | --- | --- | --- | --- | --- | --- | --- | --- | --- |
| 2017 | JANUARY | FEBRUARY | MARCH | APRIL | MAY | JUNE | JULY | AUGUST | SEPTEBNER | OCTOBER | NOVEMBER | DECEMBER |
| MAA NJ | 25-26 | | | | | | | | | | | |
| COBB GA | 8-9 | | | | | | | | | | | |
| MEGA IL | 17-19 | | | | | | | | | | | |
| OFF PRICE NV | | 19-22 | | | | | | | | | | |
| OFF PRICE NY | | | | | 2-3 | | | | | | | |
| ASD NV | | | 19-22 | | | | | | | | | |